At Hayleys Fentons, we understand the importance of Fire Life Safety and its constituents – Fire Protection, Fire Detection, Fire Suppression – and provide the most secure systems that conform to international safety standards. As the Sri Lankan economy grows and buildings with increased occupancy are being planned, the need for increased fire safety is apparent to us. We ensure that our clients' fire protection, fire detection and fire suppression systems are made up of the highest quality equipment from the best fire systems suppliers.
Hayleys Fentons has a proven track record in executing fire system projects with standards that far exceed the local fire code. We have been continuously involved with CIDA in upgrading and enhancing the local fire code to better align with international standards.
Early fire detection is crucial in ensuring the prevention of damages to life and property. Our fire detection systems are of the highest sensitivity to protect what is most important to you. Our fire detection products include conventional or addressable systems, fireman's intercoms, fire evacuation, and gas detection and warning systems.
Fire protection systems ensure that any and all fires have minimal to no effect on lives and property. When you own a building, fire protection systems and fire extinguishers not only save your valuable property but it can also save lives. The fire protection system by Hayleys Fentons includes a comprehensive fire sprinkler and hydrant system, in addition to fire extinguishers. We are one of the leading fire extinguisher suppliers in Sri Lanka.
Fire suppression systems eliminate the source of the fire entirely, providing quick and automatic protection at the earliest stages of the fire. Fire suppression systems include complete installation of water mist and deluge fire systems and other equipment, in crucial areas such as kitchens.
The importance of fire life safety is too often overlooked in both commercial and residential buildings, but a little attention given in advance is able to prevent a disastrous outcome. Get in touch with us today. Detection
Conventional or Addressable systems | Fireman's Intercom | Fire Evacuation Systems | Gas Detection & Warning Systems Protection
Sprinkler & Hydrant Systems. Suppression
Water Mist & Deluge Fire Suppression Systems.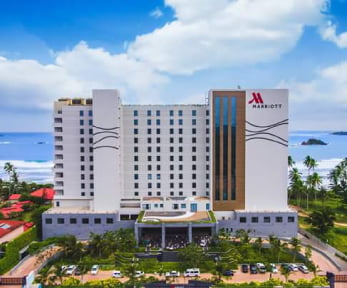 Marriott Resorts & Spa, Weligama Bay
Opened in 2017, Weligama Bay Marriott Resort & Spa is a 5-star beach hotel, with 198 rooms, 3 international restaurants and 3 outdoor pools. It was the winner at CIDA Awards 2018 for Electro-Mechanical Construction.

• Fire Detection System
• One way & Two way communication System
• Protection System & Suppression System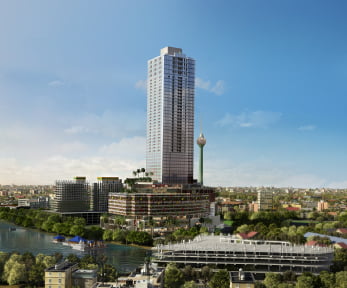 Colombo City Center
Colombo City Center is the premier lifestyle destination in Colombo. The Residences consist of 192 luxury apartments, while the shopping mall features luxury brands, world-class restaurants and entertainment.

• Fire Detection System
• Protection System & Suppression System
• One way & Two way communication System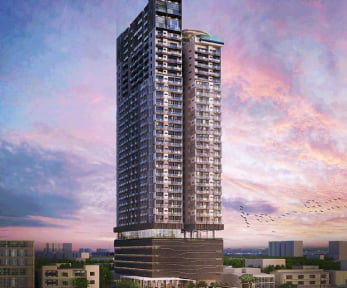 Prime Grand
Prime Grand is a luxury apartment complex located in Ward Place, spanning thirty six stories, and featuring two to four bedroom simplex and duplex condominium residences.

• Fire Detection System
• One way & Two way communication System
• Water mist System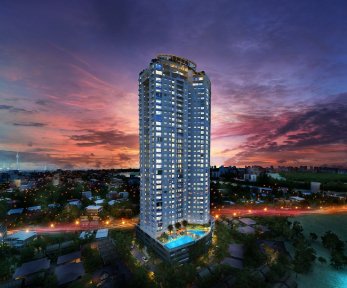 Capital Heights
Capital Heights is a premium apartment complex located in the heart of Rajagiriya town, consisting of 242 apartments, with a unique curvilinear layout and shape.

• Fire Detection System
• One way & Two way communication System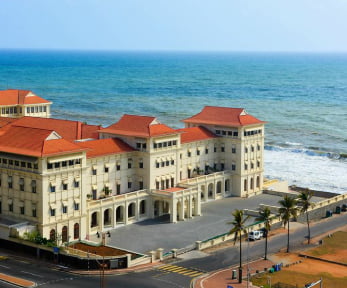 Galle Face Hotel
Built in 1864, Galle Face Hotel is one of the oldest hotels east of the Suez. Located on the seafront, it comprises of two wings, heritage rooms and suites, and two colonial-style ballrooms.

• Fire Detection System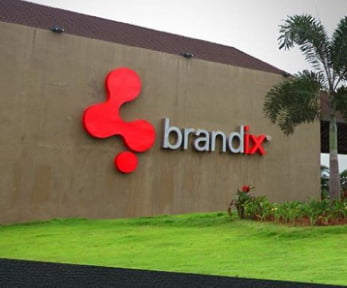 Brandix Lanka Ltd
Brandix is the largest single exporter of apparel in Sri Lanka, with over 48,000 associates and manufacturing facilities in 42 locations in Sri Lanka, India and Bangladesh.

• Fire Detection System

By partnering with the best brands in the world, we provide engineering solutions that helps FENTONS customers take their minds off this space and invest time on running their business.